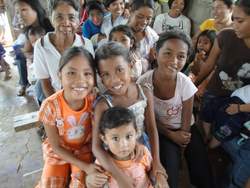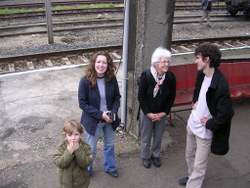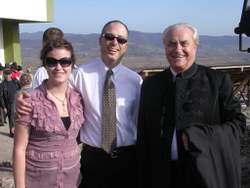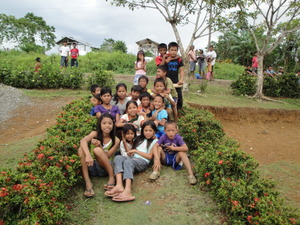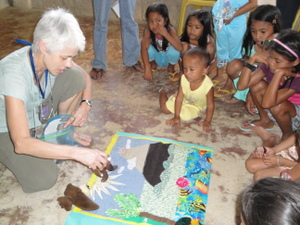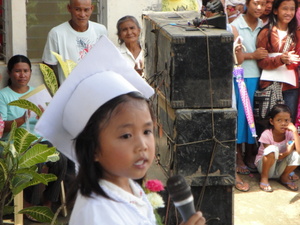 ---
For more information, please call Lee Boeke Burke, 920-915-1667.
Banaybanay, Philippines 
 Mango PIE Information  
This is a program where Fellowship members and friends are matched with children and youth in our UU Philippines Partner Church congregation to support their way through school. For more information, please contact Vickie Milde at vicmilde@hotmail.com.
Regarding the expectations we have of each other:
FVUUF expects the Mango PIE students and parents to fill out the forms we ask of them at the beginning and the end of the school year. We would like to see their report cards and know that the students are doing well. The families need to be active members of the BB congregation. We expect to be informed if a student drops out of school.
FVUUF expects that the UUCP will manage translations, communications, and the release of funds. An in depth conversation followed about the timing and the amount of the funds to be released, especially regarding the possibilities of saving a portion of the funds for college if the total amount is not needed for the school year. Several ideas arose and this was the final decision:
For elementary students, the funds amount to about 4,000 pesos. Each family would have the choice to either  receive P 2,500 in May and P 1,500 in March or to receive P 2000 in May, P 1,000 in March and have P 1,000
held in an academic savings account by the UUCP. The higher amount in the May distribution is to help cover start up expenses for their school year, whereas the March amount comes at the end of the school year when there are year-end expenses.
Regarding the funds for high school students, we will double the amounts of the elementary funds.
There was also a conversation about what constitutes legitimate school expenses. Holiday parties, such as their Christmas parties which are a big deal, were brought up, but the decision was that the funds need to be more directly tied to school expenses, not for parties.
FVUUF has expectations of their sponsors- that they will be on time with their promised funds. That they will support their student all the way through a school level- elementary or high school. They do not agree to take an elementary student all the way through high school too, but we are hopeful that most sponsors will want to do so. There are no guarantees that any high school sponsor will support their student through college.  For the high school graduates, we will encourage FVUUF members to help them through college by way of the UUPCC student  sponsorship program. The college in Bayawan City is a Type B college (the lesser expensive of the two college levels.)  If Mango PIE sponsors do not follow through with their obligations, we will replace them.
The FVUUF Partner Churches Committee manages the program on our end and vows to do their best to recruit sponsors as needed, be sure that funds are managed in a timely manner and that communications are shared from program sponsors at least twice a year. We will continually work to strengthen the program.
The Banaybanay Mango PIE Policies:
Their criteria for eligible students:
 The student's family must be active members of the church, meaning that they regularly attend services, pay their dues and participate in the congregation's activities. If a student's family becomes inactive during the school year, they are required to pay back 25% of the funds they received. If the family is inactive through the end of the school year, the student will be dropped from the program and a different student ( from an active UU family) will be substituted. They will track the children's academic progress through their report cards and be sure all supported students are still in school.
Jonabeth Espanola is the Mango PIE Coordinator. She is paid $5 a  month for her work. Her responsibilities are:
Gathering and recording information about the students- their UU status, their student status and academic progress, making sure that their forms are filled in and gotten to Nihal as requested. She will be collaborating with Nihal on this program and all of her communications with him will be very clear and in writing.
Concerns about the program from members of the congregation:
Are families of the congregation being helped in an equal way?  Not currently. Some families have several students sponsored and some have none sponsored.  A new policy is adopted: the current students are "grandfathered" into the program, but in the future, there can only be 2 students per family helped by the program.
How about college? We really can't guarantee that students will be supported through college. We will recommend that the UUPCC student sponsorship program for college student be considered by high school student sponsors.
Students who want to be able to use their education to move ahead with their lives need to avoid unplanned pregnancies which will derail their plans. It will become mandatory for students in the UUPCC sponsorship
program to go through the OWL program and hopefully many students from Banaybanay will go through OWL when they reach high school  (7th grade-10th grade.) Jonabeth spoke with Vickie to be sure that our records are accurate (name spelling, etc.) and to note the students which have graduated from elementary and from high school. She needs to develop good records on UU status of the Banaybanay families and their student statuses. Lee wrote letters to the principal of the elementary school and the appropriate official in the high school explaining that we are sponsoring many students and would like for them to release the student's report cards to Jonabeth and also to facilitate her being in contact with the student's teachers. Previously they had been reluctant to share this information.
____________________________________________________________________________________________________
The Partner Churches Committee is happy to report that all 49 Banaybanay children seeking student sponsorships through the Mango PIE ( partners in education) program have been paired with FVUUF sponsors. This program will take a huge financial burden off the families of the children and allow some children to attend school who would not have been able to otherwise. The program sponsors contribute $100 annually for each elementary school student or $200 annually for the high school students. The program also creates a great opportunity for members of the FVUUF and Banaybanay UU communities to develop personal relationships through their communications. In Banaybanay, the program is administered by the UU Church of the Philippines Faith in Action department with help from a UU facilitator in Banaybanay, while the program is administered here by members of the Partner Churches committee. To learn more, please contact Vickie Milde, vicmilde@hotmail.com. The following document also contains additional info: ( the Mango PIE doc)
There are several students in Banaybanay now who would like to attend college, but need financial help. The UU Partner Church Council has a program of student scholarships; if you would like to enable a Banaybanay student go to college, please consider this program:  http://www.uupcc.org/studentsponsors.html
We are grateful of the generosity and support that Mango PIE has been receiving and know that over time it will be very rewardng for all involved.
Mango PIE Application
________________________________________________________________________________
Deva, Romania

Our Fellowship's partnership with Deva, Romania, began in 1999, and since then there have been many pilgrim visits between the two congregations. Unitarianism and the ideals of religious freedom have deep roots in Transylvania, and Deva is the 1579 martyrdom site of Francis Dávid, who famously taught that "we need not think alike to love alike."  Our Fellowship has helped the Deva congregation to acquire and remodel their own templom (church), parsonage and guesthouse. Conversation and planning for future collaboration and visits is ongoing.