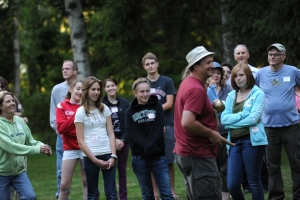 Youth Connections
We hope you will join us!
Sunday Morning 
Youth Connection (grades 7-12) 11:00-11:40 am
Weekday Meetings
Youth Connection- (grades 7-12) Wednesdays 4:30-5:00 pm and Fridays 6:00-6:30 pm
The Zoom link is the same for all children and youth gatherings. Registration acts as our directory for the year, so we ask everyone to register your child(ren) HERE.
Please contact director of religious education Kim Hartman at kim@fvuuf.org or religious education assistant Eve Rosera at eve@fvuuf.org with questions.
Youth Programming Overview
Youth Programs Overview
Middle School
Grades seven and eight Building Bridges (10:45 on Sundays)
The Neighboring Faiths curriculum introduces youth in grades 7 and 8 to the faith traditions and practices of other religious groups in their community. The  curriculum will explore eastern philosophy and religions. Students will participate in three to four field trips to various houses of worship in the Appleton area including a mosque, and both the Hindu and Sikh temples. This course helps to strengthen community among the youth as well as their own Unitarian Universalist identity.
Grades nine through twelve: Breakfast Club (10:00 on Sundays)
As this program continues to develop, 9th through 12th grade students are invited to join together for light breakfast foods, engage in lively UU based discussion, and continue to develop their growing UU identity.
Our Whole Lives
This program is a comprehensive sexuality course for 8th and 9th graders that helps participants make informed and responsible decisions about their sexual health and behavior. Grounded in a holistic view of sexuality, Our Whole Lives not only provides facts about anatomy and human development, but also helps participants clarify their values, build interpersonal skills, and understand the spiritual, emotional, and social aspects of sexuality. This program is guided by trained adult facilitators selected for their knowledge of, and comfort with, the topic of human sexuality. This program is currently offered on an annual basis.  This year long program requires a high amount of commitment from both students and parents, and requires that students are registered before the class begins in September. There is a $50 fee for this course and it is closed to further registration until next year.
Coming of Age: UU Identity
This class is offered to ninth grade students that will focus predominantly on UU identity, the history of the UU movement, its roots in the past, some of its women and men of courage and action, and how our congregation lives its mission.  Additionally, it will interviews and panel discussions of individuals from our Fellowship to discuss how they integrate their own identities as atheists, agnostics, Buddhists, pagans, Christians, Jewish, and others with Unitarian Universalism. Students will be offered with the option of Fellowship membership upon completion of the course.
Coming of Age: Mentorship
This hugely popular mentorship program offers tenth to twelfth grade Fellowship youth a nine month program designed to explore themselves, how they fit in the world, and how to identify their own spiritual beliefs. The CoA program focuses on the transition from childhood to adulthood by helping youth explore personal beliefs and culminates in the creation of a personal credo by each participant; credos are presented to the congregation during the annual Credo Service in the spring. This year long program requires a high amount of commitment from both students and parents, and requires that students are registered before the program begins in September. This program is currently offered every other year.