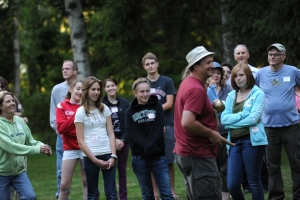 Crossing Paths
Youth in grades 7 -12
10:45 am CT on the 1st and 3rd Sunday of each month
In person classes will meet every other week in the Legacy Room.
This course leads students through an exploration of various contemporary faith groups and seeks to work towards respect and understanding. Questioning is encouraged, and differences are encountered with open minds and hearts. We lift up the core pieces of other faiths, and we also compare and contrast those faith's beliefs and practices with those of our UU faith. While the program is built around interfaith engagement, its focus is really on UU youth identity formation.
Being A Teen (BATs)
Meets the first and third Wednesday of each month September through May 6:30-8:30 pm.
This program focuses on four areas of concentration: UU identity, self exploration (including elements from our Coming of Age program), life skills, and sexuality (including elements from the 10-12th grade Our Whole Lives Curriculum) . These areas are designed to be explored over a four years period. This experience gives our youth the opportunity to continue forming their faith identity, do deep self-exploration, connect with Fellowship friends, and more deeply consider how they want to live their values today and as they grow into young adulthood.
The fee for BATs is $250.00 per student per year. The fee will help offset the cost of our UU Heritage and/or justice work field trips.
8th – 9th grade Our Whole Lives
This comprehensive sexuality education (OWL) Meets the first and third Wednesday of each month September through May 6:30-8:30 pm.
This program is a comprehensive sexuality course for 8th and 9th graders that helps participants to make informed and responsible decisions about their sexual health and behavior. Grounded in a holistic view of sexuality, Our Whole Lives not only provides facts about anatomy and human development, but also helps participants clarify their values, build interpersonal skills, and understand the spiritual, emotional, and social aspects of sexuality. This program is guided by trained adult facilitators selected for their knowledge of, and comfort with, the topic of human sexuality. This program is currently offered on an annual basis.  This year long program requires a high amount of commitment from both students and parents, and requires that students are registered before the class begins in September.
There is a $50 fee for this course.
More information about the course at: https://www.uua.org/re/owl
Please contact Director of Religious Education Kim Hartman at kim@fvuuf.org with questions.