7th-12th grade Youth Connection: Weekly 11:00-11:40 AM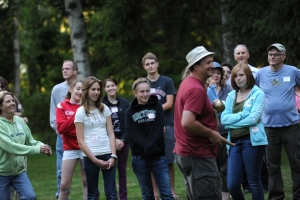 This course leads students through an exploration of various contemporary faith groups and seeks to work towards respect and understanding. Questioning is encouraged, and differences are encountered with open minds and hearts. We lift up the core pieces of other faiths, and we also compare and contrast those faith's beliefs and practices with those of our UU faith. While the program is built around interfaith engagement, its focus is really on UU youth identity formation.
Being A Teen-BATs (Formerly UU Identity and Coming of Age) High School aged youth
First and Third Wednesday of each month September through May
6:30-8:30 pm CST, Meeting on Zoom
We are excited about this new and updated version of our popular Wednesday night programs for our Fellowship teens. Not only will the program cover UU Identity and Coming of Age content, but we have added the exciting new and relevant content areas of sexuality and life skills as well. This experience gives our youth the opportunity to continue forming their faith identity, do deep self-exploration, connect with Fellowship friends, and more deeply consider how they want to live their values today and as they grow into young adulthood.
The areas of concentration for each age group are:
9th grade – finding a place in the Fellowship/ leading worship for the Fellowship
10th grade – mentor relationship/credo creation/ service to the larger community
11th grade – service to the Fellowship/ supporting 9th & 12th graders
12th grade – leadership/ bridging/ leaving the nest
There is no fee for the course at this time. We hope to incorporate annual UU heritage or justice work trips into the course, and a fee of $250.00 will be collected if we can safely take a trip in the spring.
Scholarships available- please contact Kim Hartman kim@fvuuf.org for information.
The Zoom link is the same for all children and youth gatherings. Registration acts as our directory for the year, so we ask everyone to register your child(ren) by clicking the big red button below.
Please contact Director of Religious Education Kim Hartman at kim@fvuuf.org or Religious Education Assistant Eve Rosera at eve@fvuuf.org with questions.