For details on our current JAMs and Justice Programs click HERE.
If you're interested in starting a new JAM, contact our "New JAM Facilitator" by e-mailing

[email protected]

.
News
&

Opportunities from Our Fellowship JAMs
Register Now for April 27 Madison Action Day 2023
Ride and Rally for Reform!
Ride. . .  the bus to Madison (we have two buses to fill)
Rally. . . on the Capitol Steps
Relay. . .  your views and values to your legislators
Reignite . . . your fire for justice!
Madison Action Day. Thursday, April 27, 2023 – Register by April 6 at www.esther-foxvalley.org  to give us time to organize our visits with legislators. Hosted by WISDOM and all local affiliates including ESTHER.  Join people from across Wisconsin as we hear from keynote speakers, see what other affiliates of WISDOM have been doing, march together to the Capitol and meet with our legislators.  This is our opportunity bring together our voices and power to speak to our legislators about our priorities for the WI state budget. You can ride the bus with us or drive.
There are optional trainings for additional preparation for Madison Action Day.
Thursday April 13, 6:30 pm: Madison Action Day Orientation
To register for April 13:  Madison Action Day Orientation and Preparation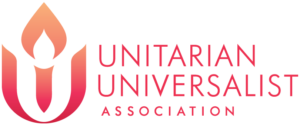 Friday, March 31st 7PM CT
UUA Trans Day of Visibility Virtual Party for Trans/Nonbinary Families—online
As legislators pass harmful laws in states all across the country and as people of faith and no-faith fight back, we want to remind transgender/nonbinary families that they are not alone.
As Unitarian Universalists we believe that every body is sacred. This will be a time of reflection, celebration, and renewal as we prepare for what is and whatever is coming our way.
*NOTE: This space is intentionally multi-generational. It is open to and welcoming of trans/nonbinary elders as well as children, youth, and young adults. Standard UUA online safety measures apply to ensure all people under 18 can attend. We're glad to have you here! 
Green Sanctuary Book Discussion
Braiding Sweetgrass
April 20th 6:30 pm CT
Thursday, April 20, Hosted by Green Sanctuary–Discussion of Robin Wall Kimmerer's book Braiding Sweetgrass: Indigenous Wisdom, Scientific Knowledge, and the Teachings of Plants.  6:30 – 8:00 pm at the Fellowship. Robin writes with such passion about the natural world, that you will never see it the same way after seeing it through her eyes.
April 16: Bread for the World Offering of Letters
With taco casserole lunch! 12:30 pm at the Fellowship

Letters this year will focus on our priorities for the reauthorization of the Farm Bill. We will share a light meal, learn about priorities we need to share with our US Senators and US Representative, and write letters or make use of the online email link for letters.
A quick look at the offering:  Why should we care about the farm bill?  Provisions within the bill affect everyone both locally and around the world.  The recommendations for change in the bill focus on equity, nutrition, and sustainability.  Watch for more information and learn even more by coming to April 16 12:30 lunch and presentation to prepare for letter writing, and time to write letters.  Taco Casserole lunch.
Want to Submit to Justice Hub?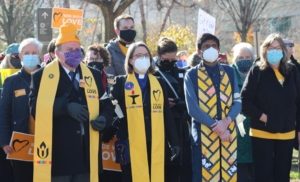 If you've got an event that your JAM is supporting, or another event in the wider community you think the Fellowship should know about, let us know! Email [email protected] or complete THIS FORM  by 9:00 am on Tuesday for inclusion by Thursday's publication of our newsletter.
Opportunities in the Wider Community
Edited on March 29th, 2023