News
&

Opportunities from Our Fellowship JAMs

Gender Justice Action Ministry Team
Next meeting: Sept. 27, 6:30pm
Gender JAM, a new Justice Action Ministry, encompasses issues surrounding reproductive justice, bodily autonomy, and the rights of the LGBTQIA+ community. As this new JAM forms at the Fellowship, we've got many exciting projects in the works! If you'd like to get involved in advocacy around trans inclusion, reproductive justice, or LGBTQIA+ rights, please email Rev. Hannah at [email protected].
Book Drive
As a part of this initiative, the ministry is holding a book drive centering on education and intersectional identities. This includes topics such as normalizing different family dynamics, trans and nonbinary joy, inclusivity, and gender-diverse perspectives. We as a community are looking to counteract censorship and provide these necessary resources, in book form to little free libraries in the area. Gender JAM has a book registry on Bookshop.org. Anything purchased on the Bookshop registry will be automatically shipped to the Fellowship.
See the registry HERE. There is a bin in the lobby and we'll be collecting books through October 29th! 
Coffee and Condoms
Concerned about reproductive justice? This new group forming under the umbrella of the Gender Justice Action Ministry Team will meet on the second Thursday of each month from 6:30-8:00 pm at the Fellowship. We will work with Planned Parenthood representative Marianne Radley Wellhouse to help support Planned Parenthood clinics by making condom packets, Make A Plan kits, and collecting period supplies. We will receive updated education on the current state of reproductive rights in our state and plans for moving forward. Oh yes, and there will be coffee too! Contact Karon Sandberg at [email protected] with questions.

What's In Your Justice Tool Belt?
Wondering how you can sharpen your skills for making the world a better place? Whether you do justice ministry here at the Fellowship or in the wider community, you're invited to our series of justice-making skill-up workshops! Plan to join us for any or all of these great learning opportunities on the following Sundays at 12:30 pm:
November 19th – Understanding Impacted Communities
January 28th – UU Theology & Anti-Racism (w/ special guest Rev. Dr. Andrea Johnson)
March 17th – The Art of the Ask
May 19th – Evaluation Is an Act of Love
Questions? Email [email protected]

Wisconsin Unitarian Universalist State Action Network (WUUSAN) has issued an action alert to call your state legislators to let them know your objection to any actions to attempt to overturn the WI Supreme Court election by seeking to impeach our newly elected WI Supreme Court Justice Janet Protasiewicz. Keep connected to trusted news sources and organizations that support voting rights for updates of what you can do. (i.e League of Women Voters and Wisconsin Fair Maps Coalition, and others)

September 30, 10am to 2pm
WUUSAN Get Out the Vote Strategy Event, First Unitarian Society of Madison, 900 University Bay Drive. In-person and zoom options.
Lunch will be served for in-person participants. 
Register here. Contact [email protected] if you plan to attend and are interested in carpooling.
This will focus on strategies for getting out the vote for the 2024 Presidential Election.  Featured presenters are:
Senator Kelda Roys who is a member of First Unitarian Society of Madison and Senator-Madison (D). She will talk about bringing our UU values into the public square.

Rhonda Lindner, interfaith organizer for Wisconsin Interfaith Voter Engagement Campaign (WIVEC). She also is a Jewish Social Justice Educator for Tikkun Ha-Ir. She will share actions WIVEC has taken in past elections and ideas how we can work together in the communities served by WIVEC and WUUSAN.

Nicole Presley, Director of Side with Love and new director of UU the Vote will join the meeting through zoom.

You can view the full flyer here. 

WISDOM offers a series of training sessions: each Tuesday, Aug. 29 – Sept. 26
WISDOM is ESTHER's statewide partner.  These 90-minute zoom programs will be starting on August 29th and continue every Tuesday evenings through September 26. The five sessions will cover important organizing methods and disciplines while also supporting the effort to create and guide an ongoing system of local leadership development. The topics include:
Week 1:  Attitudes & Disciplines
Week 2: One-on-Ones
Week 3: Issues and Actions
Week 4: Effective Meetings
Week 5: Team Building
Registration is now open for this FREE workshop! The link below will register you for all the sessions. We recommend you attend all, because each session will build off the others!  Register here  

UU Ministry for Earth Climate Justice Action Reflection Circles
Tuesday, August 22nd, 1st of 4 sessions, (attend one, several, or all), 6 – 7 pm Central time.
As Unitarian Universalists, our faith calls us to be agents for change. However, sometimes this work can feel lonely, draining, daunting, or disconnected from our spirituality. Engaging justice efforts through Action-Reflection Circles addresses both the yearning to grow spiritually in community and the call to transform ourselves and the world.
UU Ministry for Earth Climate Justice Action-Reflection Circles are places where we can take risks, make mistakes, learn together, and deepen our engagement of justice work, spiritual growth, and the connections between the two.
If you are engaged in climate justice, join with other UUs on a regular basis to reflect on your actions, restore, build resilience, and connect in community.
Register here.  You will be sent a zoom link after registering.
Here is the website that describes the meeting in more detail and again gives the registration link.
Want to Submit to Justice Hub?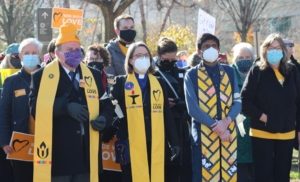 If you've got an event that your JAM is supporting or another event in the wider community you think the Fellowship should know about, let us know! Complete THIS FORM  by 9:00 am on Tuesday for inclusion in Thursday's publication of our newsletter.
Opportunities in the Wider Community
Rhythms of the World
Saturday, September 23
9:00 am-4:00 pm – Free Event
Presented by IndUS Fox Valley on, Houdini Plaza, Downtown, Appleton, Inc.
Enjoy music and dances from around the world.
Highlights:
* World Music and Dances: Performances representing various cultures and world dance forms from 9:00 am to 3:00 pm., including African American, African, Australian Aboriginal, Caribbean, Central and South American, Chinese, European, Indian, Indonesian, Hmong, Native American & Philippines.
*Diversity Discovery Day: Engage in interactive, educational activities at the Building for Kids from 9:00 am to 4:00 pm. Admission is free.
* Information and Food/Craft Stalls: Explore nonprofit organizations and; stalls offering information, food, and crafts from the Fox Valley
Walk In Our Shoes: Understanding the Latino Experience
Saturday, October 7, 2023
Jointly Sponsored by Memorial Presbyterian Church, First Congregational United Church of Christ, and ESTHER.
The event which will be held at Memorial Presbyterian Church, 803 E. College Ave., Appleton, WI 54911 will start promptly at 9:00 am and end by 12:00 pm. 
The Walk In Our Shoes Latino simulation experience is designed to help participants understand what it's like to live as a Latino in our community. It is a simulation, not a game. The object is to focus and sensitize participants to the realities faced by area Latinos.  In the simulation, 27 participants assume the roles of various Latino individuals.  The experience lasts approximately three hours. It includes an introduction and briefing, the actual simulation exercise, and a debriefing period in which participants and volunteer staffers share their reactions and experiences.
Register here to be a participant or a volunteer.  Space is limited so please sign up by Sept. 22.
Edited on September 14th, 2023